Wondering what it's like to travel in the Netherlands by train and how it works?
Then this post is for you. As a Dutch local, I grew up with the train system and how it works. And as a travel planner and private guide I also know how visitors experience the train system in Holland.
You might have heard train travel in the Netherlands is easy and the best way to get around, making day trips easy. But if you're unfamiliar with using trains, or in your home country it might not be as safe, I can understand your doubts.
So let's talk about it. In this article, I'll cover safety, how the train system in Holland works, how to enter the station, how to board a train, frequencies, class of travel, different types of trains (and why that's important), different train operators, quiet zones and more.
Believe me when I say the train connects Amsterdam to many great places like Haarlem, Rotterdam, Delft, Utrecht, and Amersfoort, and it is safe to use. Why not add one or a few to your itinerary and go beyond the canals?
What I do not cover in this article is train tickets. That topic deserved its own post, and you can find it here: Train Tickets Netherlands: Buy Your Train Tickets 2023 🎫
Welcome aboard this blog post, where we will explore travel by train in the Netherlands.
Why Take a Train in the Netherlands?
Good question. And the answer is for a few good reasons:
Train travel in the Netherlands is often quicker than road travel.
It's socially accepted and used by all levels of society.
It is more comfortable than dealing with traffic.
You don't have to deal with finding a parking spot.
No parking fees (which in Amsterdam is €7.50/h, 24/7).
One fact not many people know when they think about The Netherlands is that it is one of the most populated countries in the world.
Yes, the land with open green fields, cows grazing, windmills, tulips, and lovely people in wooden shoes is, in fact, one of the richest, most urbanized, and densely populated countries in the world.
Thankfully due to rigorous and efficient urban planning, we are still enjoying those beautiful old cities and open spaces that most people envision. It's all here.
But because it's so densely populated roads are pretty much always busy and jammed around the major cities like Amsterdam, Rotterdam, Utrecht, and The Hague.
And that's where the train comes in.
It bypasses all traffic, you can just sit back, enjoy a book, the view, conversation, or get some work done (there is free WIFI onboard almost all trains) until you get to your next destination fast.
How To Plan Your Journey By Train
You can use the NS app on your phone (available for both Android and iOS) or the NS website to plan your journey. Both are available in English.
The Lowest Priced And Most Flexible eSIM cards (incl. tethering)
Airalo Netherlands eSim
Stop searching for WI-FI; get an affordable eSIM for the Netherlands. From just $4.50 for 1GB, but I recommend at least 10GB. TIP: Get the App for easy top-up.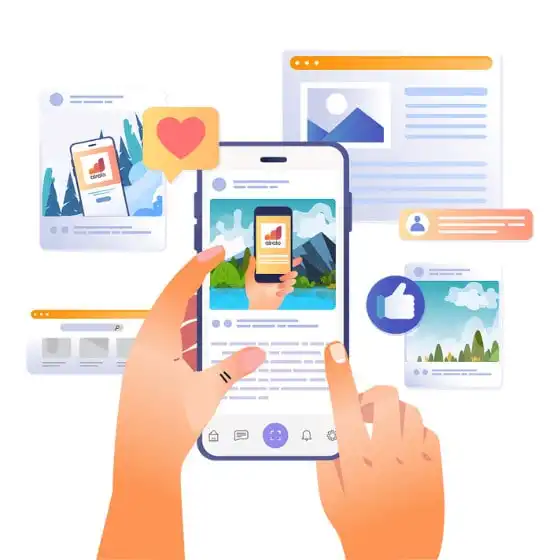 It's as simple as entering your departure and arrival stations and clicking search to find the next departures. Of course, there are also options to change the date and time to look for future trips.
A great feature of the app and the website is that it shows a train busyness indicator. Of course, it's not always correct, but it gives you a sense of which trains (times) will be busier than others.
If you do a last-minute lookup when you're already at the station, you can get up-to-date platform information right within the app.
6 Steps To Become an Expert Using Dutch Trains
With the easy-to-follow 6-step process below, buying your ticket and making your train journey as smooth and easy as possible will be a breeze.
Step 1: Getting a Train Ticket
There are many different train tickets, like one-way tickets and day returns.
In general, train fares are fixed, but some discounts are available, like group tickets, and other discounts like "Book Early and Save" when you purchase in advance and travel outside of rush hour.
There are also many different ways to buy your ticket: from the ticket desk (if there is one), the ticket machine, tourist ticket providers, paying with your contactless bank card (OVpay), and the infamous ov-chipkaart (which you do not need), or via the official railways app or website.
The first three incur a €1 surcharge. So avoid them. The ov-chipkaart is terrible for visitors, I don't understand why bloggers still recommend them (I guess they haven't updated their post) because the card is entirely redundant today. This chip card costs €7.50, and you need a travel credit of at least €20, which was almost impossible to get back.
The advice out there to buy an ov-chipcard if you plan to use public transportation a lot is the stupidest advice I've ever heard. Please don't do it. I promise other options are much better and friendlier for the wallet.
On the other hand OVpay (paying directly with your contactless debit card or credit card like Visa or Mastercard without the need for a ticket), or getting a ticket via the app or the website are all great ideas and the most cost-effective.
Locals tip: Prices for International Train Tickets are NOT fixed and go up fast. One of the best ways to save money is to book in advance. But even on domestic trips, you can save money on many trains with the "book early and save" option.
To keep this post consistent, I wrote a separate post on train tickets in the Netherlands to explain everything and which method is best for whom.
Booking Train Tickets (Domestic & International)
NS Netherlands Train Tickets
Buy your train tickets online. You avoid the €1 surcharge at the machine. you can print your tickets or download them to your phone.
If you book at least 4 days in advance and travel during off-peak hours you save 10% or 20%.
International Train Tickets
Traveling from Amsterdam to other European cities like Antwerp, Brussels, Bruges, Paris, London, and many more is easy by train.
Make sure to book online in advance. Prices go up fast. I always recommend a 1st class ticket.
Step 2: Checking In At The Train Station
Once you've secured a ticket, you must enter the train station. This is how that works:
Most larger stations like Amsterdam and Rotterdam have entry/exit gates (barriers, like a turnstile). This is how you open them:
Tap a physical ticket at the gate for entry, and do the same when you want to leave the station.
With a contactless debit or credit card (one person can travel on one card), it works the same. Tap it.
You can scan the QR code for entry and exit if you print a ticket with a printer on the website.
If you have downloaded your ticket to the app, open the app, go to more > my tickets > scan the QR code at the barrier.
Not all stations in the Netherlands have entry barriers. Instead, they have open, accessible platforms. For example, Schiphol Airport station doesn't have them if you travel between Amsterdam and Schiphol.
At stations like this, you use the check-in/check-out poles instead.
If you have a printed ticket or use the app (a QR barcode), you can ignore these check-in/check-out poles and board the train directly.
If you have a physical ticket or use a bank card, you MUST check-in (and check out when you arrive) at one of these poles to activate your ticket.
International train tickets also come with a QR barcode to open the barriers and work the same as domestic train tickets. In other words, you can ignore the check-in/check-out poles.
Please ignore the ridiculous advice you find on other websites to download the SNCB app or go to their website (it's the Belgium Railways). They make money when you click. We're in The Netherlands, not Belgium.
As somebody who lives here I can tell you that you have the best experience using the NS.nl website for domestic travel, and NS International for international travel.
Step 3: Check Your Platform
Once you're inside the station, double-check the screen for your train, there can always be a last-minute cancelation or track change.
The departure monitors (or the app) provide the most up-to-date and accurate information.
Once at the platform, there are digital signs as well, with the final destination of the train listed, the type of train (more about that later), and the stops it will make along the way. Check it to make sure you're indeed boarding the right train.
Step 4: Decide What Type of Train to Take
Logical for locals, but not so much when visiting: Do you take an Intercity or Sprinter train?
This is the difference:
Intercity Trains: Ideal for direct, fast journeys with fewer stops and comfortable seating.
Sprinter Trains: They stop everywhere. They are used for local transportation mainly.
The train type is listed on the monitors in the top right corner.
My Favorite Travel Books
My Favorite Travel Guide
You usually cover most of your journey with a direct train (Intercity, for longer trips). You may need a Sprinter train to get to an Intercity station or for the final leg if your final destination is not an Intercity station. For shorter journeys, you might use a Sprinter for the entire trip.
Both train types have free WIFI and toilets on board. Both also offer two travel classes (more about that later). The difference is comfort in seating and speed of travel. Prices are the same for both.
For example, traveling relatively longer distances between Amsterdam and Utrecht, Leiden, The Hague, or Delft, you will travel on a direct Intercity Train.
When you travel shorter distances like to Zandvoort (beach), Zaanse Schans, et cetera, you will travel on Sprinter.
The travel time is short if you travel between Amsterdam and Amsterdam Schiphol Airport or Haarlem. On these legs, it doesn't matter which train type you take. Just take whichever comes first.
For longer journeys, always choose the Intercity over Sprinter for more comfort.
Trips Between Amsterdam and Rotterdam
Travel between Amsterdam Centraal and Rotterdam Centraal is a little different, there are two extra train types:
Sprinters Trains (normally you don't use them)
Intercity Trains (taking about 1 hour)
IC Direct Trains (small supplement, but travel in half time
International High-Speed Trains (not meant for domestic travel)
For most people, IC Direct is the train to choose. Learn more about the differences in my post "How to get from Amsterdam - Rotterdam."
PS: the only reason you might want to take a Sprinter all the way, also for longer trips, is when you're in a wheelchair.
Sprinters have low-level entry, making it a breeze to board yourself. On an Intercity train, you must book (free) assistance in advance since these trains have a small entry stair.
Step 5: Board A Dutch Train
Boarding is straightforward, but there are a few essential things to know.
On the outside of the trains, you see numbers printed near the doors: 1 or 2. They refer to the travel class in that compartment.
If you're not traveling first class, avoid the doors with number 1 for speedier boarding.
You also see some windows have banners with "Stilte/Silence." These compartments exist in both classes and are self-explanatory.
Still, many people plunk themselves down without looking at them and happily start a conversation, sometimes even on speakerphone. Please, don't let this be you. Be considerate and be quiet.
Another helpful tip is that the train doors don't open automatically.
At busy stations, you can usually wait for other people to open the door (either those exiting or boarding). But if you're the only one, you must do it yourself.
If the door does not open, it is not broken. All you need to do is to push the round little button next to the door. Sprinter trains have this button in the middle of the doors.
Step 6: Find The Right Seat On A Dutch Train (Travel Class)
Dutch trains have two travel classes. First Class and Second Class. First Class seats are red. Second-class seats are blue. They're easy to distinguish this way. There are also markings above the doors and outside the train.
If you're in first class with a second class ticket, if you're lucky, you will be asked to move, but the conductor can also give you a fine for €50 and the fare difference. Don't take the risk. Take the right seat.
PS: if you travel with your contactless bank card or a group ticket, you must travel in second class.
I recommend booking a ticket via the website because that allows you to choose. You can read more about when to select a first class in my post on train tickets in the Netherlands.
Other Carriers And Using a Physical Ticket
As long as you travel with one train carrier, most likely with NS, you only tap at the start and end of your trip.
Generally, when you transfer on a different train, you do not need to tap, again until you reach your final destination.
NS is the largest operator in the Netherlands, and their trains can be recognized by their yellow and dark blue colors. The trip from the Airport to the city is always with NS.
But other train carriers exist on smaller lines, often in the country's North, East, and South.
These trains are differently colored and operated by companies like Arriva, but there are more. If you transfer to one of these, you must tap out with NS and tap in with the other carrier IF you have a physical ticket.
TIP: this DOES NOT apply if you travel with a printed ticket or a ticket you have in the app (both use a QR barcode).
If you have a physical ticket from the ticket desk or the machine, you must check out and check in when you transfer between carriers.
This is often clearly signposted on the platform—and extra marked by the coloring of the checkout gates. This will only be important to you if you travel to the outskirts of the country.
For 99% of tourist journeys, this will not be applicable. But I want you to know, just in case.
This will happen, for example, if you take the train to the Kröller Müller Museum where the leg between Amersfoort and Barneveld station is with another carrier. Or when you go to the touristy town of Valkenburg (known for its underground Christmas markets) in the south.
Luggage on Trains in the Netherlands
There are no limits to how much luggage you can take on the train as long as you do not block other seats.
There is a baggage rack above the seat (like above an airplane seat but then open), and there is space under your seat.
Large pieces of luggage can be left in the hallway, but there is a theft risk since it's right next to the doors. There are "jump" seats in the hallway, so you could stay there with your suitcases (that's a 2nd class seat).
If you want all the comfort and do not deal with luggage on public transportation, you could consider a private driver. Here is a company I recommend that charges less than a regular taxi, and you have a choice of vehicles.
My Favorite Private Driver Booking Tool
Get Transfer City to City
Book affordable transfers between cities with a private driver. You'll save significantly over regular taxi fares. Plus, it's pre-booked and door-to-door.
Frequently Asked Questions
Am I bound by a specific train departure time?
For all domestic train journeys, you're not. If you have a full-fare ticket, your ticket is valid all day. You can take any train. Dutch tickets are date-specific, not departure-specific.
That means you can take another train without worry as long as it is on the same day. (It is also great for when you miss your intended departure time, take the next train).
Just be aware that if you have a discounted ticket, you must travel off-peak. That means you can not be a train during weekdays between 6:30 a.m. and 9 a.m. and between 4 p.m. and 6:30 p.m. Weekends are always off-peak.
Internationally, it's a little different. For IC Brussels, you can take the next departure without difficulty. For all other trains, you need to re-book, depending on your ticket terms, that can be easy or difficult (read expensive).
Do I need seat reservations on trains in the Netherlands?
On domestic journeys, it is not possible to reserve a seat. Departures are frequent, and usually, there is space to sit for everyone. But at peak moments, sometimes people need to stand. Try to travel off-peak when you can.
For International trains, this is a little bit more complicated. For example, on all high-speed train lines (like ICE to Germany and the Thalys train from Amsterdam, now called Eurostar), you always need a seat reservation, which will be part of your booking procedure. 
For regular-speed trains, it varies. Night trains require a reservation. On the IC Berlin train, it's optional (but included for 1st class passengers). I highly recommend also 2nd class passengers paying for a seat because the train can become full at any time of the day, and it's too far to stand. 
The train between Amsterdam and Brussels (the regular IC Brussels service) again doesn't have seat reservations.
Tip: the train from Amsterdam to Brussels is always crowded. It's worth buying a first-class ticket. Use the busyness indicator on the website to find the correct departure and avoid rush hour travel when possible.
How do I know where to get off the train?
Announcements are usually made in Dutch only, except for trains arriving at Amsterdam, the Airport, and a few other large stations where statements are also in English.
However, every train has TV monitors next to the doors that update you with easy-to-understand information about the journey like the following stations, arrival times, et cetera. 
You can also use the train app to follow your own journey live. Find it first with a regular search, select the train you're on, and then click it for more details. You see it moving live on a map.
Once you arrive at a station, you can see the station's name from the window. 
Locals tip: I like to set an alarm for 5 minutes before my scheduled arrival time. That way, I'm alert and not taken by surprise. Having to scramble to get my stuff together.
Do I need to switch trains in the Netherlands?
Many cities have direct connections with Amsterdam. Changes are small you have to transfer. But sometimes, being willing to transfer allows for more departures, and it is easy.
Again, use the app. It gives you the information you need. If under changes, it says 0 your train is direct.
When you see another number that means the number of transfers.
Just click that departure, and it tells you which platform your train arrives on and which platform your next train departs from.
Often, this is at the same track, or just the opposite, but always check.
How much time do I need if I switch trains?
The app will calculate this for you. But in general, the rail network is very reliable. Trains often arrive on time, against popular belief. A transfer time of 5 minutes is usually already enough.
Or allow some extra time, enjoy the many shops and restaurants most larger stations have, and then take the following train.
Are Trains in the Netherlands Safe?
Yes, it's safe to travel on Dutch trains. But as always in big cities, you must be aware of your surroundings and monitor your belongings. 
The most significant risk you face is petty theft, usually when people are ignorant about their belongings.
Especially tourists, because they're too busy looking outside and enjoying a happy holiday. Keeping an eye on your stuff is most of the battle.
That means keeping your luggage with you. Refrain from letting strangers distract you, especially if you've put your luggage on the upper racks.
When you leave your luggage in the hallway (oversized luggage), stay there throughout the trip.
On the rare occasion you witness a crime, try to take a photo and call 112. Do not get personally involved.
On that note, if a nuisance is not life-threatening, DO NOT CALL 112 (The European version of 911). Instead, text train security via WhatsApp (+31 6 13 18 13 18).
Mention the train you're on. Include where you boarded the train, where you're going, and the compartment number (above the door). They'll send the conductor or police if needed.
Final Thoughts
I hope this practical guide on train travel in the Netherlands was helpful, making using the system less intimidating.
Read my other article about buying train tickets with a step-by-step tutorial on how to buy train tickets via the NS website (the best way, and remember, if you get your ticket in advance you might qualify for a discount).
And don't forget to use the app to plan your journeys and look up train schedules.
Handy Travel Guides To Travel Between The Most Important Cities