Are you confused about buying a Netherlands train ticket?
You're not alone; while trains in the Netherlands are known for their efficient and punctual service, Buying train tickets in The Netherlands can be a lot more confusing at first sight.
For one, there are many ways to buy a ticket. Some methods carry a surcharge, some don't. Some can only be used in 2nd class, while others do not allow you to upgrade to 1st class (which you often want).
And then there is the confusion about off-peak and peak hours and whether or not discounts are available (they are, also for tourists, but not many people know this).
To make it even more complicated there is an unbelievable amount of incorrect, outdated information out there from bloggers who wrote an article once, and never touched it again.
But don't worry you're in the right place. I'm here to take away the confusion and make sense of it all.
As a Dutch native, I'm here to help. I grew up using the system, so it's 2nd nature to me. And it's easy for me to keep this information up to date.
I also have friends from abroad, and they visit regularly. Because of that, I can see things through their lens, the lens of a visitor just like you.
If you want to know if train travel in the Netherlands is right for you in the first place then please read my article: Netherlands by Train: Is It For You?
And here is my post for the best way to travel from the Airport to Amsterdam.
In this post I get straight to the point: Train Tickets Netherlands. In other words, the best way how to buy a train ticket when you want to travel in the Netherlands by train.
Options For Buying Train Tickets Netherlands
There is no way to keep this post brief because there are so many ways to buy tickets. There are pros and cons to most. So I go over them one by one.
Different outlets for buying train tickets
The railway's website
The railway's app
Staffed ticket desk
Ticket machine
Ticket re-sellers
OV Pay contactless
OV-chipcard (not useful for visitors, if you read about it, just forget it)
How to Choose the Right Option
| Outlet | 1st Class | Off-Peak | Group | Surcharge |
| --- | --- | --- | --- | --- |
| Website ✨ | ✅ | ✅ | ✅ | – |
| App | ✅ | ✅ | ✅ | – |
| Ticket Office | ✅ | – | – | €1 |
| Machine | ✅ | – | – | €1 |
| Re-seller | – | – | – | €1 |
| OV Pay | – | – | – | – |
© Hidden Holland – do not copy or embed without permission.
Let's simplify first. The website and the app give you the most flexibility. All tickets (discounts) are available, as well as all options. I would use the website for ease of use.
Forget about the (lines) at the ticket desk or the machine. You don't need to use those. They only cost you €1 extra, and don't offer any discounts.
Re-sellers sell many tickets, but I don't see why. If you want ease of use, use OV Pay instead (see below). It saves the €1 surcharge with the same benefits.
OV Pay is nothing more than using your contactless debit or credit card to travel.
Tap your card before you enter the platform, and tap again when you leave the platform at your departure station. But you can't travel first class or get an off-peak discount.
In other words, the NS website is always the right choice, with all options available to you, including discounts, and first class, and easier to use than the app.
Below, I will walk you through how to use it step by step, including how to get the lowest prices.
How To Book a Ticket On The NS Website
Here I'll first explain how to book regular train tickets for any route. Discount passes, like day tickets, and group tickets are a separate chapter below.
This is How You Buy a Ticket From the NS Railways Website
Search your route first
Select a train
Choose the right ticket options
Buy your ticket
Download your ticket to your phone (or print it)
---
Step 1. Search Your Route
When you go to the NS website you see this screen (without the clutter of my notes 🤭):
From: here, you type the station you depart from (you can do an address, but it becomes confusing if you do) so keep with a railway station. Like Amsterdam Centraal (central station), or Schiphol Airport.
To: Same, but then your destination station
Departure/Arrival toggle: You can search for the time you'll depart or when you want to arrive. Often, you leave it as is (search by departure time).
Calendar: select if you want to depart today or a date in the future (if you select a date four days in advance or more, you qualify for a discount, off-peak only)
Time: enter a departure time (train tickets are not train specific, but day specific, so don't worry too much about this you can take any train. Just keep in mind if you buy an off-peak train ticket, you can only travel during off-peak hours (I'll explain below).
Plan: Click Plan to move to the next step.
---
Step 2. Select a Train
It looks like a lot is going on this screen but that is mostly me making notes for you.
On the left, you see departures around the time you searched for. If it's an off-peak departure you see a reduced price.
What is off-peak, and how much is the possible discount?
Monday to Friday: Peak hours are 6:30 a.m. and 9 a.m. and between 4 p.m. and 6:30 p.m. With an off-peak ticket, you can't be on a train during these hours.
Saturday and Sunday: All day is off-peak.
Book four days or more before your departure and get these off-peak discounts:
20% Monday – Thursday
10% Fridays, Saturdays, and Sundays
Just pick a train departure close to your intended departure. Again tickets are not specific train bound, so it doesn't matter much which you pick. You can travel on any other service too. Only when you buy an off-peak ticket you can't travel during rush hour.
The screens show the length of your journey, the platform the train departs from, and a busyness indicator.
On the right side, you see the details of the chosen journey, the price, and an Order Train Button. Click it to move to step 3.
---
Step 3. Choose the Right Ticket Options
In this step you're selecting the right ticket options:
Choose how many Adults and Kids are traveling
Choose if you want a single ticket or a day return
Choose 1st class or 2nd class
Choose regular fare or off-peak
ICE or IC Direct Add-On if applicable
Adults and Kids are self-explanatory. If you return the same day I advise clicking "Day Return" because you then have both tickets taken care of. If you take a multi-day trip select "Single Ticket."
A Day Return is only valid that day and costs twice the one-way fare.
I recommend First Class for journeys of more than 30 minutes. For shorter trips like to the Airport, Zaanse Schans, or Haarlem, it is not worth the extra money.
If you can travel off-peak, you can select the "Off-Peak Early Booking" option and save money. It's available for everybody. The conditions for when you can travel and when not are shown on the page:
Select Regular full fare if you want full flexibility instead, and have the ability to also travel during peak hours on your day of travel.
Never select the 40% discount option that you might also see (joint-travel ticket) unless you travel with a Dutch friend with a paid discount subscription called a "Voordeelurenkaart." That is for locals only.
You can only use it if you depart from the same station and arrive at the same station with a Dutch local who pays for this subscription. It's not for anybody else if you book it you will be fined €50 plus the fare difference.
The only discount available for everybody, including tourists, is the "Off-Peak Early Booking fare," which is no more than 20%.
(But if you recognize me at a station, walk up to me, say hi, and travel with me at a discount 😀)
If you see a box for an ICE or IC Direct supplement at the end of the screen that means you can take a high-speed train for that route at an extra fee.
The ICE option I would ignore, and not travel on an ICE train (which is easily recognizable because it's a white train, it's the German high-speed train).
That train is always busy, doesn't run that often, and it doesn't go fast yet in Holland. You can better travel on normal domestic trains at no extra cost. Leave unselected.
IC Direct for trains between Amsterdam and Rotterdam. You DO want to select that option. That extra €2.90 will bring you to Rotterdam 30 minutes faster! IC Direct trains run every 15 minutes between Amsterdam and Rotterdam. It's worth the pay.
If you're not traveling between Amsterdam and Utrecht or Amsterdam and Rotterdam these two options won't be visible at all.
Click the Yellow Passengers Button to Continue.
---
Step 4. Passenger Name(s)
This screen is self-explanatory. Just fill out the names of the people traveling on this ticket.
Click the Yellow Button To Payment Method to continue.
---
Step 5. Purchase your ticket
Here you have to fill in a valid e-mail address to receive your tickets.
Then select your payment option. iDEAL is for Dutch customers only. But you can easily pay with a credit or debit card (Visa / Mastercard / American Express)
PS: I recommend the WISE debit card. Your currency conversion will be a lot cheaper! I use this debit card myself when I travel. You will get a virtual Visa or Mastercard for free (Apple Pay / Google Wallet), or for a small fee, you can order a physical card.
The Lowest Priced Debit Card For Travelers
Save Money
Wise Debit Card
One of my travel hacks is the WISE borderless debit card. This is the most international debit card in the world. Spend abroad with the real exchange rate. I use this card myself for all my overseas trips and saves a lot of money!
De-select the newsletter box. And accept the conditions.
Then click "To Payment" and finish paying for your ticket. But before you do, double-check everything. Once paid, the order is final. It can NOT be canceled.
This is what NS says about that:
"Unfortunately, purchased tickets cannot be canceled. This is because the ticket cannot be invalidated, so it would still be possible to travel with it even after the refund." – NS Customer Service
---
Step 6. Download Your Ticket To Your Phone (or print it)
The Final step is easy.
Wait for your confirmation from NS in your email (also check your spam box if you can't find it). It comes from: (no-reply.eticket@ns.nl).
Then click the yellow button inside the e-mail "Get Tickets."
It opens your browser.
If you're on a computer, you can print your tickets.
Or, if you're on your mobile device, you can load them into the NS app.
I like to add my tickets to my phone in the NS app (download here)—no paper tickets to deal with and no printer necessary. The app is free to download and easy to look up train departures when traveling.
As soon as your ticket is in the app, you can find it by clicking "More" in the bottom right corner, then My Tickets. You then see a giant QR code that you can use to open the gates to the platforms.
Make sure you have a cheap internet bundle on your phone when you're traveling (if you're from outside the European Union). I advise an eSIM card, since they're cheap, flexible, and allow Personal Hotspot so you can share your data connection with other devices/people in your party.
The Lowest Priced And Most Flexible eSIM cards (incl. tethering)
Airalo Netherlands eSim
Stop searching for WI-FI; get an affordable eSIM for the Netherlands. From just $4.50 for 1GB, but I recommend at least 10GB. TIP: Get the App for easy top-up.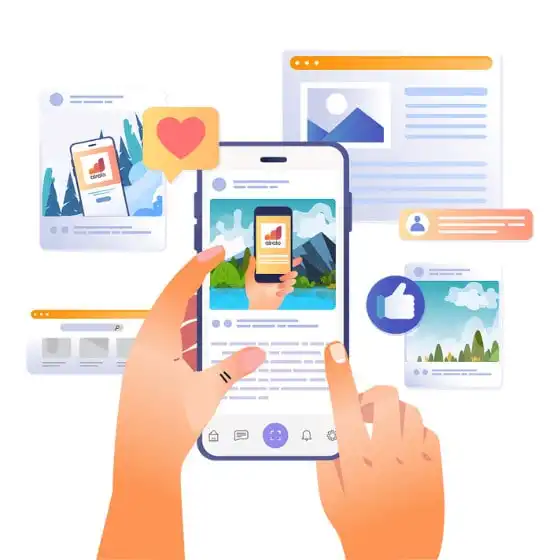 That's it.
It sounds like a lot. But once you've done it once or twice, it will be fast and automatic.
Ready to buy? You can buy your Netherlands train tickets here >>
---
Discount Passes (Day Passes and Group Tickets)
There are quite a few ways to save on your train tickets other than purchasing an off-peak ticket with a discount if you're ok with traveling 2nd class. If you're looking for cheap train tickets in the Netherlands these can be great options for you:
Amsterdam & Region Travel Ticket
I'm a fan of this product if you travel in the vicinity of Amsterdam.
It includes all modes of public transportation in the Amsterdam Area. Train, Bus, Tram, and Metro. It includes all transportation within the city. But also to popular destinations around Amsterdam. Perfect for day trips.
The Amsterdam & Region Travel Ticket card allows for unlimited travel to and from the airport and places like Zaanse Schans, Haarlem, Volendam, and Lisse (flower garden).
And 2nd class is perfectly fine for these short distances.
Holland Travel Ticket
The Holland Travel Ticket is a day ticket that allows for unlimited travel in the entire country.
The Holland Travel Ticket is also valid on buses, trams, and metro's anywhere in the country.
It's priced at €48 if travel after 9 a.m. on weekdays or during weekends. And €70 if also want to travel before 9 a.m. on weekdays.
The main drawback is that you can only travel 2nd class and to get your money's worth you need to make a long journey.
I would skip this one and travel 1st class with a regular ticket for these long distances.
NS Group Ticket
One of the most unknown bargains if you travel with more than 1 person in your party on longer distances is the Group ticket.
The NS Group ticket can be used for any roundtrip journey no matter how far at a fixed cost.
It costs €34 for two people (€17 each) or three people (€11.33 each) traveling together. After that, it's €4 more per person. if you travel with four people you pay €38 (€9.50 each).
It's not an unlimited-day pass. When booking you need to give a departure station and arrival station. You can use it as a day return ticket.
When is this cheaper? Usually on journeys longer than 30 minutes.
Just look if the normal day return price in the booking tool I described step-by-step above is higher or lower than the per-person price of the NS group ticket.
If it's higher, buy an NS Group Ticket instead.
A Few things to know: it's only valid off-peak hours, and in 2nd class only. You can not upgrade to 1st class. Also if you travel with kids under 12 it can be cheaper getting regular tickets since kids travel for €2.50 anyway.
So above, I said don't bother with Holland Travel Ticket because of the 2nd class restriction. But I'm more positive about the group ticket because it is much lower priced.
You can get your money's worth already at much shorter distances. Then it's worth it to have a little bit less comfort.
My Favorite Travel Books
My Favorite Travel Guide
Kids Ticket (Railrunner) 4-11
Kids 3 and under travel completely free.
Kids aged 4-11 (under 12) can travel for only €2.50 with a special ticket called Railrunner. You can buy a Railrunner ticket here. Or just add kids when you purchase regular tickets for the adults.
Kids always need to be accompanied by an adult.
Purchasing Tickets in the NS App
You can purchase tickets in the app directly. But personally, I don't like it.
It's a small screen with a lot going on. Many people, including me, find it confusing.
I prefer to buy tickets on the normal website and then load them to the app when the email arrives after booking by clicking the button in the email confirmation.
How OVpay works
OVpay is super easy. It's the name for paying with your own bank card (contactless).
You just tap your card when you enter the station (either at the ticket gate, or check-in poles). Then when you arrive you tap out the same way.
Make sure contactless payments are activated on your bank and or credit card(s).
The WISE debit travel cards allow Apple Pay / Google Wallet and that can be used for travel with OVpay.
The Lowest Priced Debit Card For Travelers
Save Money
Wise Debit Card
One of my travel hacks is the WISE borderless debit card. This is the most international debit card in the world. Spend abroad with the real exchange rate. I use this card myself for all my overseas trips and saves a lot of money!
So why bother buying a train ticket, when you can also travel this simply by using your bank or credit card for travel?
First, if you can purchase your ticket at least four days in advance and travel during off-peak hours you can get a 10-20% discount with a regular ticket via the website.
That discount is not available with OVpay. OVpay always charges full fare.
Kids discounts are not available with OVpay.
You can only travel 2nd class (blue seats) with OVpay. If you want to travel 1st class you need a regular ticket too.
Train Ticket Netherlands at the Machine
Since the introduction of OVpay, the app, and discounted tickets on the website, ticket machines have become obsolete.
But they are surprisingly still available at every station. And most visitors use them to buy their tickets. Just look at the lines at the Airport. Insane. People just don't know. Don't use them.
You pay a €1 surcharge for every ticket purchased at these machines for the paper chip ticket it prints. It's such a waste of money and completely unnecessary.
Be extra careful at Schiphol Airport, where they programmed the machines to sell you first-class tickets as the default option for tickets to Amsterdam. That is ridiculous for such a short trip, change the setting to 2nd class. Better yet, don't use the machine.
Buy Train Tickets Netherlands at a Ticket Office
If you prefer to purchase your ticket from a staff member, you can go to a ticket desk at larger stations.
This can be a good option if you have complex travel plans or prefer personal assistance. But be aware they also levy the extra surcharge of €1. And most information is available on the website or in the app. It's easy money to save.
OV-Chip Card (do not use)
Before OVpay was introduced, it was almost criminal how complex the Dutch system was for foreign visitors. You had to buy an anonymous OV Chipcard, that cost €7.50 and needed a minimal balance of €20, which was almost impossible to get back when you left.
The card still exists, and locals still use it because they need it if they have a paid subscription. For locals, it's easy to use, but again there is no reason for a visitor to get one.
If you read blog articles that mention you do need an OV Chipcard it's good to skip that blog since its information is outdated.
International Train Tickets
Booking train tickets in advance is important when you travel internationally, and is most convenient through the website of NS International.
Here you can get tickets for international journeys between Amsterdam and Brussels, the Eurostar train from Amsterdam to Paris, and to London, plus other destinations in Belgium and Germany, like Brussels and Cologne.
The earlier you book the cheaper international train tickets are. The best prices can be had 2-3 months in advance.
The Best Priced International Train Tickets in Europe
Tip
International Train Tickets
Traveling from Amsterdam to other European cities like Antwerp, Brussels, Bruges, Paris, London, and many more is easy by train.
Make sure to book online in advance. Prices go up fast. I always recommend a 1st class ticket.
Eurail pass For International Travel
Another option for the international traveler is looking into an EUrail pass. You can buy them for a country, or a combination of countries like the Benelux, even all of Europe.
Of course, prices are according to the size of the geographic your pass will be valid. Double-check if they're valid on the services you like to use (often there are restrictions for high-speed trains like Eurostar).
Are you looking for more information on these passes? Click here to visit EUrail's website.
How do I buy Train Tickets in The Netherlands Online?
You can buy Dutch train tickets online via the NS website. You can then print your ticket, or load it directly in the NS app. The website is available in English and accepts all major credit cards. This is the cheapest way to buy Dutch train tickets.
Can I buy Train Tickets in the Netherlands at The Station?
Yes, you can buy tickets from ticket machines with a debit or credit card. Or at ticket offices located at major train stations. Note that smaller stations don't have staffed ticket offices. You can also use OVpay (see article to learn more).
For tickets from the ticket machines or ticket offices, there is a surcharge of €1 per printed ticket. It's better to get your ticket online.
What's The Difference Between 1st and 2nd Class?
1st Class: This is where you'll find more comfortable and spacious seating, including power outlets (on most trains). It's often quieter too. I chose this class for journeys over 30 minutes. First-class carriages can be recognized by their red-colored seats and the number one next to the entry door.
2nd Class: Second-class carriages are in the majority. And they can be recognized by their blue color. Although most seats are in this standard class, it can still be crowded throughout the day. It's the best option for short journeys or traveling during peak hours (because first class is also crowded).
Can I Bring My Bike On The Train?
You can take your bicycle on the train, but you'll need a special ticket and must use the designated spaces. You can recognize the bike logo next to the entry door outside the train. Note bikes can only be in a train during off-peak hours.
The train conductor always has the final say. If the number of passengers is too high, he or she might refuse you and tell you to wait for the next departure.
You can buy the bike ticket online.
Is All Of This Information Overwhelming?
I can understand. It's a NORMAL feeling. I have used this system my entire life, which is why it's easy for me.
I can help you simplify your trip. Consider booking a 1-1 Itinerary Tune-up Call with me if you have an itinerary but still have questions for example about train travel.
We'll hop on a 30 or 60-minute video call together and I'll answer your questions.
Find A Place To Stay In Amsterdam
Find accommodation in Amsterdam for the lowest prices on your favorite platform. What's great about this map is that it shows both Hotels, as VRBO rentals (AirBNB but then cheaper).
Update your (intended) travel dates for accurate prices. TIP: Zoom out on the map (-) in the bottom right corner. This will show more options and availability.