Are you looking to save money in Amsterdam when visiting?
I'm glad you are. That is why I wrote this article. Today, I share my tips with you on how to save Money in Amsterdam.
As a Dutch local, I love to save money. It's in our DNA. Around the world, we're known for being thrifty. You might have heard about the term: "Going Dutch." 😅 So, writing this article with tips to save money in Amsterdam was fun.
If you search for how to save money in Amsterdam, you often get either local tips for expats moving to the Dutch capital or advice like buying a City Card.
Not bad advice, but there are more things that only locals know about that are worth knowing about as a tourist.
If that is what you want to learn, grab a drink and keep reading.
Just to be sure and not waste your time: When I say Amsterdam on a budget. I'm not talking about staying in a hostel in Amsterdam, sleeping in a dormitory, or going to some of the less comfortable budget hotels in Amsterdam.
I'm sure that is a great way to save money, but it's not me, so I can't write about that. I like a certain comfort level, like a 4-star hotel at least. What can I say?…
But what I share with you today is discovering ways to save money on regular things you would do when visiting Amsterdam as a tourist anyway, but now cheaper.
Things like taking a canal cruise, visiting museums and attractions, and how to save on restaurant meals.
Save Money on Amsterdam Deals As The Locals Do
Before we get to the city passes, I want to start straight away with a local secret I've hardly ever seen tourists utilize.
An important way to save money in the Netherlands is to use deal-of-the-day websites for things to do in Amsterdam.
You might know Groupon. It's those sites I'm talking about.
The Dutch LOVE these types of deals. But Groupon isn't the best in the Netherlands. The number of good deals is limited. You can still find some, don't get me wrong (I just snatched a deal to visit the Bols Experience with Groupon).
But there are two other sites I'm sure you've never heard about and that are way more important here:
These are the most frequently used deal-of-the-day websites in the Netherlands.
Social Deal has now almost become a verb in Dutch. It's such a commonly used site. It's an easy way to save in Amsterdam on things you want to do anyway. I'm talking saving 25-50%.
Using them as a tourist is entirely possible but not as straightforward as you would hope. But with a little bit of my guidance in this article, you should be ok.
The issue is language. All sites can switch to English and will accept credit cards, but you'll notice when you switch to English the menus on the website might change to English but the listings are still overall in Dutch only.
The easy trick here is to open the site in Google Chrome and use the automatic translate function. Or copy and paste it into your favorite translation tool like Google Translate or Deepl.
Imagine getting that canal cruise or museum entry for half the price. Social Deal offers daily discounts on a variety of activities. I would argue that they have most local deals listed on their site.
And when I say it's almost a verb: if you Google the word "social" on Google.nl (the Dutch site of Google), you do not get a social network as the first result like Facebook. No, you get Social Deal.
And not just for Amsterdam, but also for things to do outside the city (make sure, when you're planning a day trip, to search these destinations on the site too).
There is hardly any town of significance in the Netherlands that doesn't have a few good restaurant deals listed on the platform.
What are things you can find on Social Deal:
Food and Drink deals: think restaurants and to-go meals
Tickets for popular attractions and days out: this can be anything
Wellness and Beauty: if you're looking for some me time, finding an SPA can be inexpensive
Hotels: This is self-explanatory, right? You can find great higher-end hotel deals if you're lucky.
Compared to Tripper, Social Deal has a bit more restaurant deals and fewer attractions. But they're close, and the offers change all the time.
Are you curious: visit Social Deal here >>
PS: they want to sign up to see everything. It's a quick process, and it's easy to unsubscribe after your trip. Don't let that stop you because the deals are worth it.
This is often more and more my go-to site for unexpected finds, especially for great attraction deals.
I just found myself a deal on the Pancake Boat Amsterdam. That cost normally €22.50, but now I got it for just €14.50. I mean, you get the same thing.
PS: links to this attraction go to a regular ticket site because these are day-to-day deals on Tripper. What I found might be different from what you would see. It's just an example from what you can find.
PS II: I always enjoy the Pancake boat. You sail over the IJ river for 75 minutes and can eat unlimited Dutch pancakes while sailing. What's not to love about it?
Locals Tip: But back to Tripper, their English language support is minimal (and that's nicely phrased), less so than Social Deal.
Thus, make sure you're browsing in Google Chrome for automatic translations or use a translation program, but don't let that deter you because the deals are REALLY good here.
I was looking now I am writing this, and some example deals that I see currently available.
40% off a day trip to Volendam and Marken, same for Bodyworlds, the Rembrandt Experience I mean excellent deals.
This can make your trip to Amsterdam a whole lot cheaper and you still get the same as people who pay total price.
There are two ways to get access to all deals:
Signing up for their newsletter
To sign up for the Newsletter, go to the website, and in the top right corner, you will see a button "Register." It's that simple.
Register for an account and check the box you want to receive the newsletter. When your trip is over, click the "Unsubscribe" button, and you'll stop receiving emails from them.
Because deals change regularly, the newsletter is beneficial while planning your trip.
Again, English will barely be supported, but email clients like Gmail can automatically translate them for you.
Groupon
To be complete, I include Groupon, too, since they are also active in the Netherlands. As I said, they're active in the Netherlands, too, but the deals are not as great as the other two. But there are gems to be found.
It's not a bad company. It's more the offers that are lacking sometimes. But I did find a great deal recently for the Bols Experience and an open boat canal tour, so it's worth looking at the Dutch Groupon site when planning your trip to Amsterdam.
Tips for Deal-of-the-Day Sites
Check the terms for the expiry date of the deal.
Check if you need to make a reservation (usually you do), on most deals there is an availability tab.
Check if the deal is available for the day of the week you want to go (often deals are for certain days of the week)
Use the search bar, scrolling the deals can feel like a never-ending list, but you can also search for attractions
The Smart Way to Sightseeing: City Cards
Why is everybody talking about buying city passes to save money in Amsterdam?
Because they actually save you a lot of money for attractions you would most likely do otherwise anyway. Since they give you free entry to everything included in the card.
In Amsterdam, there are two main cards:
I have used both. And they're not the same.
The "I amsterdam Card" is focused mainly on museums in Amsterdam. It has dozens included. Sights like the Rijksmuseum (but not the Van Gogh or the Anne Frank House). It also has some main attractions like a canal tour, This is Holland and accessible public transportation.
On the other hand, the Go City Pass has fewer attractions, but the ones included are often higher-priced attractions not included in any other pass.
Like the Heineken Experience, where you get three free beers, or the Bols Experience I wrote about above, where you get a complimentary cocktail from a cocktail bar, the ADAM Lookout tower, and tours like a half-day trip to Zaanse Schans.
The one thing they have both in common is that they save you money. I saved more than 50% with either card compared to the at-the-door prices. And it's convenient too. You don't have to buy tickets all the time. You have one pass that you can scan at the venue.
The Two Best City Passes in Amsterdam
Culture
I amsterdam City Card
Your pass to free entry at over 70 museums, attractions, and unlimited public transport.
Best for Museums.
From €60
All-Round
Go City Pass Amsterdam
Your pass to Amsterdam's famous sights: one ticket, many experiences.
Top Attractions Included.
From €64
Find more tickets with your favorite provider:
These passes are all digital, so super handy! There is no need to pick up a physical card somewhere. Just download it to your phone.
But for that, having a cheap data bundle on your phone is essential, so using the internet in Amsterdam doesn't break the bank. If you live in the EU, you can use your plan from home since roaming costs nothing.
For those not living in Europe, it's best to get a local eSIM card. You can use your original number and the temporary card for data only (browsing the internet).
I recommend this eSIM card for Amsterdam:
The Lowest Priced And Most Flexible eSIM cards (incl. tethering)
Airalo Netherlands eSim
Stop searching for WI-FI; get an affordable eSIM for the Netherlands. From just $4.50 for 1GB, but I recommend at least 10GB. TIP: Get the App for easy top-up.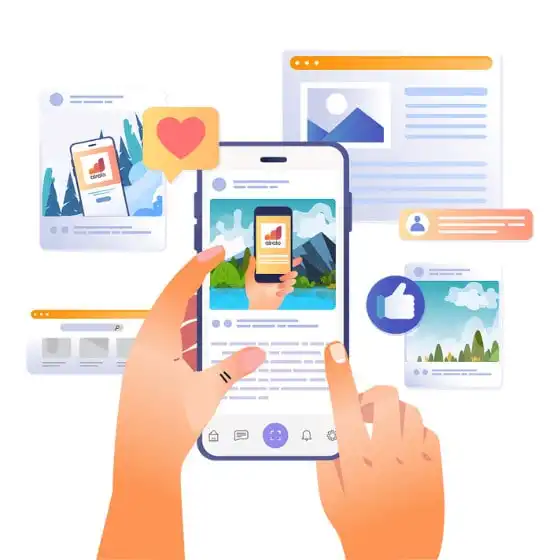 What about the Museumkaart?
The Museumkaart is an excellent pass for locals and expats alike. You get unlimited access to all museums annually, including Anne Frank and Van Gogh. But to use all benefits, you must have a Dutch address to have the card sent to and register a Dutch/EU bank account.
It's not ideal for visitors. Still, you have some worth from the Museumkaart as a tourist. It's for sale at the Museums, and you'll get a temporary card that you can use immediately.
The only restriction is that it's valid for one month only (but you pay the full year upfront) and allows five visits before it expires, and you need to swap it for a regular card (for which you need the address and bank account).
Can you save a lot doing that?
Not really, a card costs €75. Five museums will cost between €80 and 110 euros in total. So you'll save some money. But often a City Card is a much better offer since they also include attractions and with "I Amsterdam," public transportation.
Bundle Up Savings for the Best Deals
In Amsterdam, you can buy tickets directly from the Museum or attraction. Or use a dedicated ticket provider. I recommend using the latter.
Why?
The main reason is the cancelation policy and the ease of use of having your tickets together in one place.
If you book directly, you can often change the date of your visit, but it's hard to cancel and get your money back if your travel plans change.
At ticket providers, the cancellation policy is excellent. Often, you can cancel free of charge up to 24 hours before the start of your activity.
Prices are usually the same, but sometimes it's slightly more expensive. But even if it's one or two more euros, it gives you peace of mind, which is worth it. And often, you save money using an official ticket provider.
Because they offer combo deals, they give you a small extra discount if you combine tickets with your purchase. All operators have them.
Just view their websites by clicking the links below. This might save only a bit of money, but as we say in Dutch, "Alle kleine beetjes helpen," every little bit helps.
Find more tickets with your favorite provider:
Taxis and Ubers Or Public Transport
Many overseas visitors, especially from the USA, think that the only way to get around is by taxi if you don't have a car. Or nowadays, a service like Uber or Lyft.
While that might be true in the USA, it's very different in Amsterdam.
Taxis and Ubers are not convenient in Amsterdam's old city. Streets are often closed for motorized traffic, there are many one-way streets, and the cobble-stoned streets are often narrow. Travel times are often double compared to taking a tram.
And that is without the risk of getting stuck behind a delivery truck that stops in the middle of the road with no way for your driver to get around (and that happens 75% of the time).
Amsterdam has an excellent public transport system —trams, buses, and metros- making it so easy to travel around for a fraction of the cost. Plus, you'll travel just like a local.
Because that's important to realize public transport in Europe is used differently and has a different social status. It is obvious for a local to use and has nothing to do with your status or wealth.
A rich person also rides the tram in Amsterdam. If you're poor, it will be hard since public transport is quite expensive (but much cheaper than a taxi). And no courtesy rides are given, making it much safer.
In Amsterdam, there are a few ways to save on public transport:
The Three Best Public Transportation Passes
Description:

Transportation within Amsterdam by bus, tram, and metro. (Not valid to the airport and on regional transport. From €9.

Description:

All public transport in Amsterdam plus region is included, like traveling to Zaanse Schans, Volendam, and the Airport. From €21.

Description:

Your pass to free entry at over 70 museums, and attractions, and unlimited public transport within the city. on GVB. From €60
Description:
Transportation within Amsterdam by bus, tram, and metro. (Not valid to the airport and on regional transport. From €9.
Description:
All public transport in Amsterdam plus region is included, like traveling to Zaanse Schans, Volendam, and the Airport. From €21.
Description:
Your pass to free entry at over 70 museums, and attractions, and unlimited public transport within the city. on GVB. From €60
Find more tickets with your favorite provider:
The exception I would make for my advice is traveling to and from the airport. Taking the train between Schiphol Amsterdam Airport and Amsterdam is very cost-effective and safe, but with luggage, it can be a drag. Instead, I recommend booking a private transfer.
A private transfer can cost the same as a taxi but with the added benefit of a driver meeting you inside the terminal with a nameplate. While if you take a regular taxi you have to get in line at the official taxi rank, so why do that?
Book Your Airport Transfer Ahead of Time
Book Yourself a Private Transfer
Why get in line at the taxi queue at the airport, when you can also book a private driver?
Your driver will be waiting for you in the terminal building with a sign, at the price of a regular taxi.
Get Transfer offers the best-priced personal driver transfers from airports worldwide, including Amsterdam.
TIP: Download the App.
Should you Rent a Bike?
The short answer is no.
Why not?
Simple, first of all, renting a cheap bike in Amsterdam is not something that exists. Rental prices are pretty steep at around €15 for a full day, for the most basic bicycle.
Compare that to €9 for a full-day pass for public transport and riding the tram.
Second, riding a bike in Amsterdam is dangerous. I've written an article about it. Traffic is chaotic. There are dozens of bikes on the road that drive like acrobats.
And there are new things on the road you're not accustomed to, like trams, with different traffic rules that differ from home.
If you're determined to rent a bike, you can often save money by booking one via this tool.
Or it's included for free for one day as part of a city pass (both I amsterdam or Go City).
Ways to Save Money on Hotels
Are you in shock at seeing Amsterdam hotel prices? You're not alone.
Amsterdam is insanely popular and with limited availability, especially within the city center, making even otherwise ordinary hotel chains hyper-expensive.
The best way to circumvent that is to not stay in the city center.
Take the Doubletree Hotel. They have two modern hotels in the city, one at Amsterdam Centraal Station. Often priced at €250-€350 per night for their cheapest room. While the NDSM location is just across the water, a free ferry ride can often be booked for €100-€150 a night.
There are also hotel zones on the outskirts of town, like around Sloterdijk in Amsterdam West, RAI, and Bijlmer Arena, both in Amsterdam South. All have easy public transportation connections that take you to the city center within 20 minutes, but prices are much lower.
Do Free Activities in the City Center
Amsterdam isn't cheap, even when you use these tips for saving money. There is no better way to save money than not to spend it at all.
And there are many free things in Amsterdam to find. You can take a ferry ride for free, for example. The one to NDSM in Amsterdam Noord is particularly scenic. Or enjoy the view for free on the rooftop of the Amsterdam Library, the roof of the Nemo Museum, or the top floor of "Kalvertoren."
It's also free to visit Begijnhof or the holocaust memorial. The city has many parks, like the iconic Vondelpark, The Oosterpark, and Westerpark. Perfect for a break on a warm summer day.
You can also take a free walking tour, but be aware that the quality can differ, and a larger tip is expected (you can use my handy tip calculator here) at the end of the tour, so it's technically free but also not free.
You can also attend free* classical music concerts on Tuesdays in the Westerkerk and Wednesdays in the famous Concertgebouw building. * A small transaction fee can apply. Here is a link to what's going on in the city.
Final Thoughts
Travel costs are expensive enough as they are. But I hope by embracing these budget tips, you'll be able to save money without sacrificing comfort and experiences.
Not only will you save money, but you'll also experience the city through the eyes of a local. So, pack your bags and savvy-saving tips, and prepare for an unforgettable Amsterdam escapade!
Find A Place To Stay In Amsterdam
Find accommodation in Amsterdam for the lowest prices on your favorite platform. What's great about this map is that it shows both Hotels, as VRBO rentals (AirBNB but then cheaper).
Update your (intended) travel dates for accurate prices. TIP: Zoom out on the map (-) in the bottom right corner. This will show more options and availability.
Did you find any new ways to save money in this post?
I'd love to hear your thoughts: If you snatch a deal please let me know in the comments. I would love to hear about it. Share your thoughts in the comments below, and let's start a conversation 💬. I'll reply back to every comment personally 👋.
Every Coffee ☕️ Counts!
I hope this guide was valuable for you and has made planning your trip to The Netherlands easier. Writing these in-depth articles takes a lot of time. Please consider making a small donation, "Buy Me A Coffee" —your generosity is greatly appreciated and used for maintaining this website!
Stay Connected: Get My Insider Tips Straight to Your Inbox 📬
PS: If planning this trip feels overwhelming, know I'm here to help. If you need assistance with your Netherlands vacation plans, I offer tune-up calls and custom itinerary creation to make you're trip planning much faster and less stressful.