Are you thinking about a trip to Paris from Amsterdam?
You're in the right spot. I have traveled from Amsterdam to Paris many times in my life.
Imagine strolling down the Seine, savoring a flaky croissant in a charming café, or marveling at the iconic Eiffel Tower. Just like Emily in Paris?
Hang on a second. Isn't this a Holland blog? Shouldn't you be talking about canals, tulips, and windmills?
You're right, and I talk plenty about that. But one of the great things about Amsterdam is that it has fantastic fast connections to Paris and Disneyland Paris.
Many people think going to Amsterdam or to Paris are two different trips. But do you know you can combine both destinations within one trip quite easily? Even a day trip is possible.
Especially today, with high-speed trains from Amsterdam to Paris connecting the two cities often daily. And with a journey time from Amsterdam to Paris of just three hours and 20 minutes. It's easy to see that this is a great competitor to air travel.
This post reviews the pros and cons of the three main travel options between these two bucket list destinations. Helping you to decide what fits best for you.
But if you're in a hurry, here is the best way to travel from Amsterdam to Paris:
The train is the most convenient option for most travelers. It takes just over 3 hours, center to center. I upgrade myself to 1st class when I take the train, and I advise you to do the same. It's quieter, and you'll have more room. Find International train tickets to Paris here.
Flying will not save you time, but it can be a better choice if you include Paris as a stop in your itinerary. Using the multi-city function when booking helps you with that. You can use Kayak to compare flights for finding the best price.
The bus is a low-cost way to travel to Paris. The journey takes long, though, and I personally would not choose it, but if you're on a budget, it can work. Here is a great tool to compare Bus tickets.
But do keep reading because below, I share many more tips and details about these travel methods that will help you save time and money.
Best Way To Get From Amsterdam to Paris
There are three viable options to travel from Amsterdam to the city of light. By train, airplane, or coach.
Want to know my personal preference?
I prefer to travel by high-speed train in first class. It's affordable, super fast, city center to city center (no transfers to and from airports), and while standard class (2nd) can feel cramped, it's the opposite in first class.
I'm 6″4′, and I need space for these long legs. But even if you're short, having some space for yourself is pleasant. Wifi in first class is also faster than in 2nd class.
The plane is an excellent second alternative if trains are booked, or when they are super expensive, or you have another reason for traveling by plane (maybe you have miles, or you used a multi-city ticket, or you stay near the airport).
I will tell you all about this option further down this article. I've flown between these two cities many times in my lifetime. And it's still a good alternative.
The final option to get to the city of love we cover is traveling by coach, the cheapest way to get to Paris.
Many buses leave from Amsterdam to Paris. However, the journey takes much longer, but it will be cheap. If you are on a budget, this might be an option.
Let's explore all three options below in depth.
Paris is the city of love. Here are some great tips for things to do in Paris for couples.
Amsterdam To Paris Train (The Preferred Option)
Let's start with the train because a train ride is the preferred option for most travelers. Thalys (now called Eurostar) is the high-speed train service between Amsterdam Central Station and Paris.
The name has recently changed to Eurostar since they're now bought by Eurostar (the fast trains from Amsterdam to London and London to Paris).
Thalys trains (Eurostar) run between Amsterdam, Amsterdam Airport Schiphol, Rotterdam, Antwerp, Brussels, and Paris every day of the week from early morning to the evening.
I know people search for when the first train from Amsterdam leaves or the last train, but you'll find different times online, and all sites claim a different time to be the first or the last train.
I don't want to burn my fingers printing the exact times here and risk publishing nonsense. Train timetables change, and departures are different on different days of the week.
This Is Where You Find The Correct Thalys Departure Times
Find train times directly from the railways here for your preferred departure dates. You can click to search for availability, departure times, and the cheapest tickets, including a direct option to book your Amsterdam to Paris train tickets.
Amsterdam to Paris Train Price
It's essential to book your tickets well in advance because prices go up quickly. The booking system opens up about four months in advance. Ticket prices start at €35 in standard class and €50 in first class. But these prices are sold out in the blink of an eye. Expect prices around €70-€120 one-way, depending on the class of travel.
You can check current Amsterdam to Paris train prices here with the train company.
Amsterdam to Paris Train Duration:
The average travel time between Central Amsterdam and Paris Nord (Paris Gare du Nord) is just over 3 hours. The train will get you there super quick.
Even though a flight might seem quicker, with a flight time of just 75 minutes, you have to consider the travel time between the airport and the city center and the time you need to allow for security. Changes are the train is a lot quicker for most of us.
Tips For Traveling to Paris By Train
Book tickets for the Amsterdam Paris train well in advance. This is one of the most popular train routes from Amsterdam (internationally), so booking Thalys tickets is essential.
The lowest prices are usually available if you book round-trip train tickets, but the difference for a one-way is only slightly more.
Tickets from Amsterdam to Paris can start from €35 one-way for your train journey.
Most are direct trains. You can travel from Amsterdam to Paris without the need to transfer trains. Extra departures are available with one transfer in Brussels.
Trains depart frequently. Usually, it's no more than two hours until the next train to Paris, also on the weekend.
There are (in season) also direct trains from Amsterdam to Disneyland Paris and Charles de Gaulle Airport. If there are no direct services when visiting, you can always book them with a transfer in Brussels.
Thalys trains depart from Amsterdam Centraal Station. This is the correct Amsterdam train station for Thalys departures.
You'll arrive at Paris Gare du Nord, The central Paris train station for arrivals from the North.
From here it's easy getting around Paris on the extensive metro system or take a taxi.
Tickets you book on this route are train specific, so check the conditions of your ticket carefully (they're similar to planes). If you need flexibility in your journey, book a more flexible ticket to avoid stress.
WIFI is included and available for all passengers, just like power outlets. But the service is much faster in first class.
A dining car (cafe) is available on most departures. If you travel first class, a light meal is included.
First-class travelers have free access to the Lounges at Amsterdam (Regus Express platform 1) and Paris (Lounge & More – 22 rue de Dunkerque, Paris).
Trains leave from different platforms depending on the departure time. And platforms are always subject to change. Make sure to check the train information screens at the station before you head to the platform.
PS: Everything I wrote above also applies to taking to the train from Amsterdam Airport Schiphol to Paris. All trains stop after leaving Amsterdam Central Station, also at the Airport before they head south to Paris.
The Best Priced International Train Tickets in Europe
Tip
International Train Tickets
Traveling from Amsterdam to other European cities like Antwerp, Brussels, Bruges, Paris, London, and many more is easy by train.
Make sure to book online in advance. Prices go up fast. I always recommend a 1st class ticket.
Thalys from Amsterdam to Disneyland Paris (now Eurostar)
I've mentioned Disneyland Paris before, but I wanted to highlight it here. One is because I am a major Disney fan. I have held multiple season passes for Disney in Orlando and Paris. I would not have had a mortgage if I had not spent all that money on Disney merchandise.
The other reason is that Disney Paris has something truly unique, and that is its own high-speed rail station at the entrance gates of the Magic Kingdom and the Walt Disney Studios Park. How cool is that? This is what I would call arriving in style.
In season, there are quite a few direct departures with Thalys from Amsterdam, the airport, and Rotterdam to Mickey. If not, you can easily purchase tickets year-round with a simple transfer to Brussels.
Get Your Paris Disney Park and Trains Tickets in Advance
For Train Tickets to Disneyland Paris, click here for departure times and costs. When you're ready to finalize your trip, you can book your tickets here.
For entrance tickets to both parks, you use the availability widget below.
Flight From Netherlands to Paris – Still A Good Alternative
Another way to visit Paris is to travel by air between Amsterdam and Paris. It's a great option if you don't like train travel. Or when you have miles to spend, you need to be near the airport, or when you prefer to stay at an Airport hotel.
The Paris to Amsterdam flight time is 75 minutes. You arrive most often at Charles de Gaulle Airport. This is the main airport in Paris. Flights are mainly operated by KLM and Air France (the same company).
With such a monopoly, you expect higher ticket prices, but with so many departures a day mainly used as feeder flights, remaining seats tend to be pretty affordable.
But do take into account the costs of airport transfers.
Another airline is Transavia, which flies between these two cities. My friend Sylke is a flight attendant with Transavia, so if you catch her, do say hi. She is amazing.
They connect Amsterdam to Paris Orly, a secondary Paris airport. It's connected by the same RER line (B) as Charles de Gaulle but smaller. Orly is at the south end of the city. KLM and Air France also operate some flights to Paris Orly.
But for most people, arriving at Charles de Gaulle is more convenient since it has more flights and more ground transportation options.
How To Get From Paris Charles de Gaulle to Paris City Center?
The easiest way to travel between Charles the Gaulle and the city (or to Orly Airport or Disney) is by booking a private transfer. Your driver will meet you
with a nameplate at the airport and help you with your luggage.
There is a cost to this, but it's also convenient. And you might be surprised to find that it is pretty much priced the same as a taxi, but then without the wait.
Book Your Airport Transfer Ahead of Time
Book Yourself a Private Transfer
Why get in line at the taxi queue at the airport, when you can also book a private driver?
Your driver will be waiting for you in the terminal building with a sign, at the price of a regular taxi.
Get Transfer offers the best-priced personal driver transfers from airports worldwide, including Amsterdam.
TIP: Download the App.
When I arrive at Charles de Gaulle, I usually opt for trains to Paris (RER B train). These are suburban trains, uncomfortable and not great with much luggage, but direct and the fastest.
There are also shuttle buses to the Opera stop operated by Air France, but these tend to be more expensive, and you must be precisely in that area.
The Metro/RER gives you more flexibility. If you take the RER, be mindful of your surroundings and possessions.
Airport taxis will be expensive, but above all, they can be tediously slow and unreliable. Paris traffic is notorious. I ran a store for over 12 years, and one of my suppliers was a cash-and-carry wholesale in Paris. Since they would not ship.
I took the journey countless times by car. And as soon as Paris Airport came into sight, so came the traffic jams. I would opt for the private transfer instead since those prices are fixed. With a taxi, you also pay for waiting time in traffic.
Getting from Charles de Gaulle Airport to Disneyland Paris
If you travel to Disneyland Paris from Charles de Gaulle, there are four options.
One is a trick not many people know about, but I use that myself when I'm flying in, and I want to share it with you.
Travel to the parks by Coach > Coaches are comfortable, Disney branded, and have WIFI aboard. The trip takes about an hour, depending on where you want to get off once you get to Disney. You can buy your Disney Airport transfer here.

Take RER B, and transfer to RER A to Disneyland (takes 90-120 minutes). This option is slightly cheaper but cumbersome, with a transfer to the city's heart. You need a ticket for 5 zones.

My hack: take a high-speed TGV train between Charles de Gaulle and Disneyland Paris (Marne-la-Valley/Chessy). This is relatively expensive if you buy your ticket directly at the station or from SNCF, but buying it here with my link can be cheaper than the bus! And the best of it all, in just 9 minutes, you're whisked straight to the entrance gates of the Magic Kingdom. Oh, it's worth every single penny to get there that fast.

Take a Private transfer: You can also book a chauffeured car. Your driver will meet you at the airport with a name sign and take you straight to Disneyland. You can book your Private transfer ride from Charles de Gaulle to Disneyland here.
Take A Trip to Paris Almost For Free: Hello Stopover Tickets
Love to travel for free? I certainly do.
One cheap way to get from Amsterdam to Paris, almost FREE, is by utilizing a Stopover or Multi-City flight ticket, which not many people do or even think about.
What is it?
Instead of booking a ticket from, say, New York to Amsterdam. You can also book a ticket from New York to Amsterdam as the final destination and make a free stopover in Paris.
Or, of course, you can also book a ticket to Paris and make a free stopover in Amsterdam. You can do this on the outbound leg of your journey, the return, or both. Often, you pay nothing extra compared to a simple return ticket.
It could look like this:
Leg 1: New York – Amsterdam
Leg 2: Amsterdam – Paris
Leg 3: Paris – New York
Make sure you choose a flight operated by Delta, KLM, or Air France (since their base is in Amsterdam or Paris).
To utilize this on a flight booking tool, do not select Roundtrip, but Multi City instead. Not many people know about this, but it's a great travel hack I often use when traveling.
Open Jaw Ticket
An open jaw is about the same but slightly different. Here, you book a plane ticket to one destination and fly back from another.
For example, when we stay with our New York example. You can book a ticket from New York to Amsterdam. But return from Paris to New York. You use the multi-city screen again.
Leg 1: New York – Amsterdam
Leg 2: Paris – New York
This can also be a cheap option for both cities. For the journey from Amsterdam to Paris you can book a one-way ticket by High-Speed train.
You can easily find flight deals like this in tools like Kayak, or Expedia.
The Cheapest Way From Amsterdam to Paris
It's also possible to travel the distance between Amsterdam and Paris by coach. I did it in my early twenties since it was cheap and I could save a hotel night. But it was not comfortable.
Today, coaches are more comfortable and offer services like free WIFI. But still, sleeping upright? I'm personally too old for that.
The bus from Amsterdam to Paris leaves both during the day and night, but either way, they take quite some time. Expect a travel time of 6-8 hours. For most of us, it is not the best way to travel because of that.
However, for budget travelers and the young (at heart), long-distance buses are an economical option compared to the train.
Flixbus and BlaBlaBus operate long-distance buses. They are usually the cheapest and most popular, especially among young adults. Make sure you carry headphones and a comfortable pillow! Also, be mindful that luggage can be restricted, just as with airlines.
Buses leave in the Amsterdam Area from Schiphol Airport, Amsterdam Sloterdijk, Amstel Station, or Bijlmer Station. Those are all on the outskirts of Amsterdam. In Paris, busses arrive at different bus stations along the Périphérique (the ring road of Paris). From here, there are always connections on the local metro network to Paris.
Preparing For Your Trip
Now that you've chosen your preferred mode of transport, let's delve into some valuable tips and advice to ensure your journey from Amsterdam to Paris is as seamless and enjoyable as possible.
Pack Smart
The high-speed train, the airlines, and even the busses have similar restrictions to luggage.
However, despite how little airline luggage allowances sound, it's already too much for a European trip. You will quickly realize that when you're hauling it around.
This is the old world, and I can tell you it is no fun hauling large luggage up and down stairs and onto cobblestone streets.
Those flywheel trolleys and suitcases may have looked so comfortable at Costco or Walmart, but once you get to the first cobblestone street or stairs-only entrances at the Paris metro, you will curse them.
Make sure to pack lightly. You must comfortably lift your luggage by hand without breaking your back.
Believe me, I have a bad back, and I know what I'm talking about. I had my learning moments.
My advice is a backpack over a trolley any day. And if needed one small suitcase. Don't bring your entire wardrobe from home—especially not your shoe collection.
You're traveling, dress smart with layers, and have a set of comfy shoes and maybe an extra easy-to-carry pair to dress up. Remember the age-old advice: you can always buy anything at your destination.
What To Do When You Get To Paris
There is plenty to do in Paris, of course. A great way to familiarize yourself with a new city is by taking a tour. There are two companies I want to recommend.
A Dutch company now across the world. Most of your money stays with the local host, which I like a lot. And their strict vetting guarantees high quality.
Every year, With Locals organizes special Christmas-themed private tours, also in Paris. It's a beautiful way to see the City of Lights from a different perspective during this year's festive season.
Another great company to check is Eat With. They specialize in food experiences with locals, often in their own homes.
There is no better way to connect than being invited to someone's home and enjoying (or helping prepare) a meal together.
There are plenty of opportunities in Paris, from Crepe making to Sauce classes and so much more. You can check all Eat With in Paris experiences here.
I have used a Go City Amsterdam (review) myself recently, and I loved it. They also have a Paris Pass, and I think it offers incredible value.
With so many things included. Like a boat ride along the Seine River, a guided climb on the Eiffel Tower, large Museums like the Louvre, and much more. It's an incredible value.
More information about the Go City Paris Pass can be found here.
I already told you I'm a big Disney fan. So, I have to include this. The Disney castle in Paris is the prettiest, I think, in the world. New rides have just opened in the Movie Park. There has not been a better time to have a visit than now.
Get your tickets in advance. Disney stopped selling tickets at the entrance gate. You can buy them here:
Stay Connected
Whether you need to check the latest train departure information, find your way to or from the train stations, or share your travel photos with friends back home, staying connected is crucial.
Consider getting a local SIM card. Most trains and buses offer free WiFi, but having your data ensures you're always connected. It's also more private and faster.
I've written a post on the best European eSIM card here. This card work is all over the EU, including The Netherlands, Belgium, and France.
The Lowest Priced And Most Flexible eSIM cards (incl. tethering)
Airalo Europe eSim
Stop searching for WI-FI; get an affordable eSIM for all of Europe. Whether you travel to The Netherlands, France, Germany, Belgium or any other EU country.
From just $5 for 1GB, but I recommend at least 10GB. TIP: Get the App for easy top-up.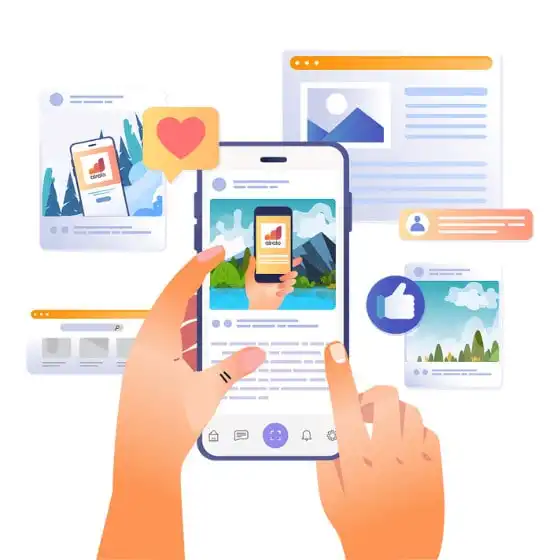 Frequently Asked Questions About Amsterdam To Paris
How Far is Amsterdam from Paris
Amsterdam is 500 kilometers from Paris. That is just over 300 miles. It takes about 75 minutes by plane, 3 hours and 20 minutes by Thalys High-Speed train, 5.5 hours by car, and 8 hours by coach to get there.
What's the fastest way to travel from Amsterdam to Paris?
The fastest way to travel between Amsterdam and Paris is by high-speed Thalys train, which takes approximately 3 hours and 20 minutes from city center to city center. If you prefer air travel, the flight takes around 1 hour and 15 minutes. That seems shorter, but you factor in the time to get to and from the airports, as well as security and check-in times, the total journey can take 4 to 5 hours when you travel by airplane.
How to go to Paris from the Netherlands?
You can travel from the Netherlands to Paris in four different ways: 1. By High-Speed train, 2. By Airplane, 3. By Bus, 4. By Car. The High-Speed train from Amsterdam to Paris is the most popular option for most travelers because it's fast and convenient.
What's the cheapest way to travel between Amsterdam and Paris?
For budget travelers, long-distance buses from Amsterdam to Paris such as Flixbus or BlaBlaBus can be the most economical option. Tickets can start as low as 5 euro. But they take longer – about 6-8 hours. Popular with younger travellers. Make sure to pack earplugs, a headphone, and a comfortable neck pillow.
Are There Different Train Companies from Paris to Amsterdam?
No, there is only one train service on this route. It's Thalys with its distinct dark red trains. But since Eurostar has taken over, these names can be used interchangeably in the near future, most likely causing some confusion, but it's the same company. 
Is it easy to travel from Amsterdam to the South of France?
Yes, it's straightforward to travel from Amsterdam to the South of France. There are many beautiful places in the South of France to visit, and in summer, you can take direct Thalys trains from Amsterdam to Southern France. The rest of the year you can transfer trains in Paris to head further south.
The Lowest Priced Debit Card For Travelers
Save Money
Wise Debit Card
One of my travel hacks is the WISE borderless debit card. This is the most international debit card in the world. Spend abroad with the real exchange rate. I use this card myself for all my overseas trips and saves a lot of money!
Conclusion
I hope this post helped with planning your trip.
I tried to be sure this post on how to get from Amsterdam to Paris covers the most important things you need to know and that I was able to sprinkle in some tips you have never heard about before.
Take a moment to consider your options, prepare adequately, and then embark on your unforgettable adventure. When you're not ready to book yet, bookmark this page so it will be easy to return to.
Find A Place To Stay In Paris
Find accommodation in Paris for the lowest prices on your favorite platform. What's great about this map is that it shows both Hotels, as VRBO rentals (AirBNB but then cheaper).
Update your (intended) travel dates for accurate prices. TIP: Zoom out on the map (-) in the bottom right corner. This will show more options and availability.
Are You Going to Paris?
I'd love to hear your thoughts: Will you fly or take the train to Paris? Share your thoughts in the comments below, and let's start a conversation 💬.
Every Coffee ☕️ Counts!
I hope this guide was valuable for you and that it has made planning your trip easier. Writing these in-depth articles take a lot of time. Please consider making a small donation "Buy Me A Coffee" —your generosity is greatly appreciated and used for the costs of maintaining this website!
Stay Connected: Get My Insider Tips Straight to Your Inbox 📬
PS: If planning this trip feels overwhelming, know I'm here to help. If you need assistance with your Netherlands vacation plans I offer vacation coaching and custom itinerary creation to make you're trip planning much faster and less stressful.